It has been nearly 5 years since I last owned one of Dr Leonard H. "Bones" McCoy type machines. Called the "tricorder", it was a diagnostic tool (tablet) used on Star Trek by Bones. Fictional, the tricorder was way ahead of its time. So, was the dialog inter-active & responsive, onboard computer of the Starship, "Enterprise".
The last tablet I owned was the Samsung Tab S10.5. Before that, it was the Samsung Tab S8.4, which I had for just about two weeks. Then I upped the ante by going in for the S10.5 All that was aeons ago.
The smartphones moved into the "phablet" era with the introduction of The Samsung Galaxy Note 1 smartphone.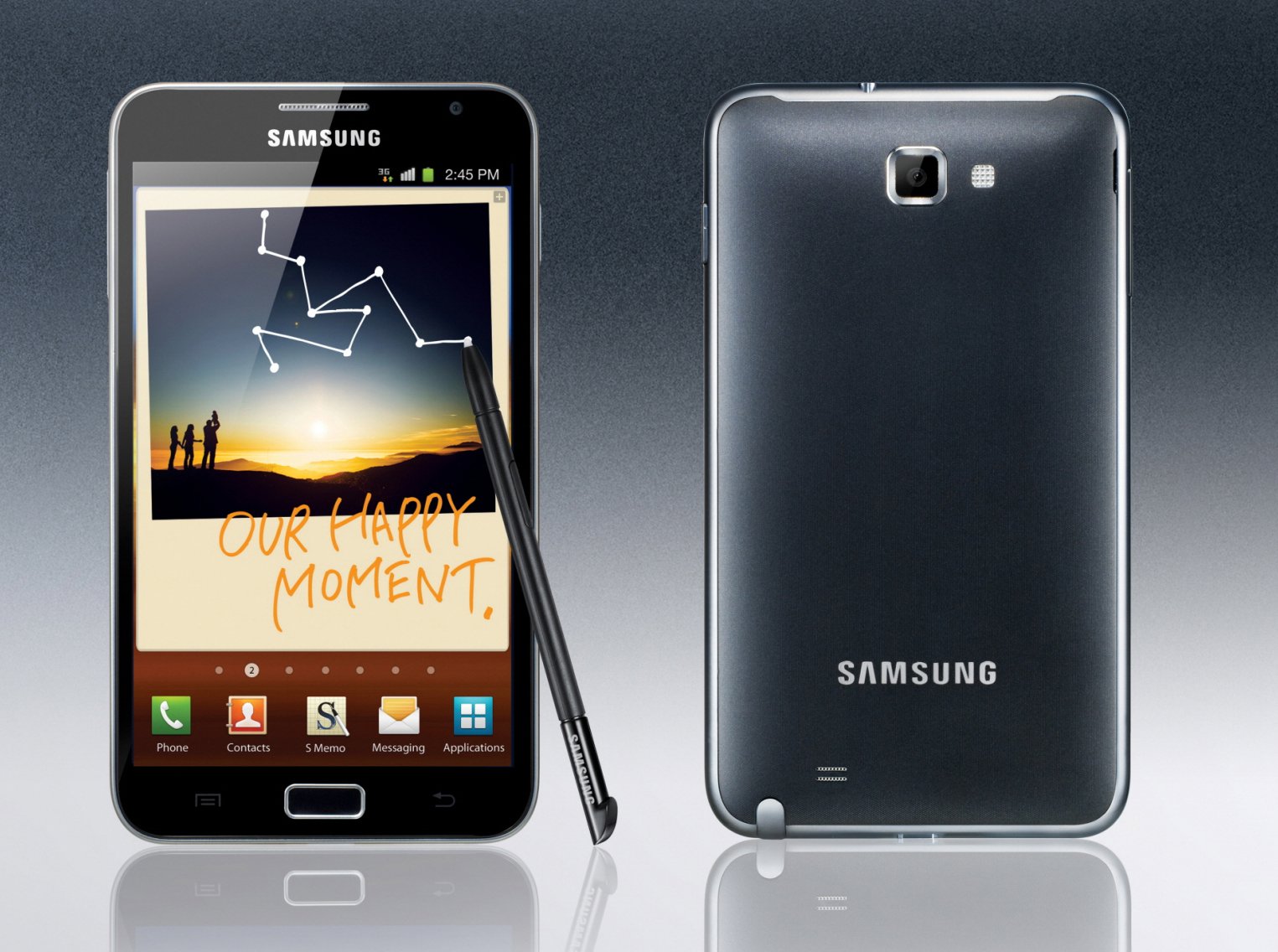 As the phablets grew bigger in size with the release of each new model, the use of the tablets were becoming less of a necessity. Not long before the phablet era; it looked like the tablet was challenging the territory of laptop computers. They were smaller, lighter, easier to operate, seemingly faster than laptops and they were much cheaper than the average laptop computer. The laptop computer was in danger of going extinct.
Then, the unexpected happened. The phablets provided more firepower in terms of technology, and the prices kept coming down. The laptop prices kept coming down, too. But the tablet prices started climbing. Today, many have ridiculous, abusive(?), price tags attached to them. Apple's and Samsung's largest tablets have prices that make several medium-to-high range laptop computers blush with their "average" prices.
So, why did I get back to using a tablet similar to the one the "Ten Commandments" were inscribed on? Good question? I could have bought a decently speced (short for 'specification' in past tense) notebook for the same price or less.
I think I can best describe the reason as "Flip open and start working away". The notebook or laptop computers have several steps to go before I can work. Funny how, in all those movies; the people just flip up their laptop screen and work immediately. Does this mean their computers are on 24×7?
I treat my notebook computer as a mainframe computer, a powerhouse with all sorts of stuff on it. So, I don't like to dislodge it from its current position. Haha 😂.
I picked up a Samsung Galaxy Tab S7 11″ 128gb. I thought to myself that this should fit my needs for some time to come. These tablet screen sizes and weights keep increasing as we write / speak. Samsung is said to have an 18.4 inch tablet. I can't imagine lugging this flat screen "tv set" around.
Specifications
The Samsung Galaxy Tab S7 Wifi is powered by a Qualcomm SM8250 Snapdragon 865+ (7 nm+) CPU processor with 128GB, 6GB RAM. The device also has a 11-inch LTPS IPS LCD capacitive touchscreen (1600 x 2560 pixels, 274 ppi) display. It has a Dual: 13 MP, f/2.0, 26mm (wide), 1/3.4″, 1.0µm, AF + 5MP rear camera and supports Wifi. It packs in a Li-Po 8000 mAh, non-removable battery at 6.3mm device thickness and weight 498g, running on Android 10, One UI 2.5.
The latest Samsung Galaxy Tab S7 Wifi price in Malaysia market starts from RM1739 (a huge drop from what I paid for 2 months ago to make way of the new S8 which will be launched erly 2022). It is available in Mystic Black, Mystic Bronze, Mystic Silver colours.
Samsung Galaxy Tab S7 Wifi Specification
Release
Release Status
Release 2020, Sep
Performance
Processor
Octa-core (1×3.09 GHz Kryo 585 & 3×2.42 GHz Kryo 585 & 4×1.8 GHz Kryo 585
Chipset
Qualcomm SM8250 Snapdragon 865+ (7 nm+)
GPU
Adreno 650
RAM & Storage
128GB, 6GB RAM
External Storage
microSDXC (dedicated slot)
OS
Android 10, One UI 2.5
Battery
Li-Po 8000 mAh, non-removable battery
Fast charging 45W
Screen
Display size
11.0 inches, 350.9 cm2 (~83.6% screen-to-body ratio)
1600 x 2560 pixels, 16:10 ratio (~274 ppi density)
Display type
LTPS IPS LCD capacitive touchscreen, 16M colors
Features
HDR10+

120Hz refresh rate
Body
Dimension
253.8 x 165.3 x 6.3 mm
Weight
498 g (Wi-Fi), 500 g (LTE), 502 g (5G) (1.10 lb)
Body Type
Glass front, aluminum back, aluminum frame
Stylus support, 26ms latency (Bluetooth integration, accelerometer, gyro)
Colors
Mystic Black, Mystic Bronze, Mystic Silver
Connectivity
SIM
Wifi version
Data Speed
–
Wifi
Wi-Fi 802.11 a/b/g/n/ac/6, dual-band, Wi-Fi Direct, hotspot
Bluetooth
5.0, A2DP, LE
USB
3.2, Type-C 1.0 reversible connector; magnetic connector
Sensors
Sensors
Fingerprint (side-mounted), accelerometer, gyro, proximity, compass
GPS
Yes, with A-GPS, GLONASS, BDS, GALILEO
Radio
No
Camera & Video
Rear Camera
Dual: 13 MP, f/2.0, 26mm (wide), 1/3.4″, 1.0µm, AF +
5 MP, f/2.2, 12mm (ultrawide), 1.12µm
Front Camera
8 MP, f/2.0, 26mm (wide), 1/4″, 1.12µm
Video
4K@30fps
Selfie: 1080p@30fps
Features
HDR, panorama
Audio
Loud Speaker
Yes, with stereo speakers (4 speakers)
Sound Jack
No
Tuned by AKG
Radio
No
Source: Technave
Now that the specs are out of the way, lets talk about the other good stuff. This is an Android OS machine, so you are spoilt for choice on apps, etc.
Flipping between several screens on the laptop may disrupt my train of thought. So, instead of doing that, the S7 is the screen alternative. (1) The S7 acts as my research unit while I work on my laptop. It does an excellent job at it. The S-Pen makes it all the more enjoyable.
When I'm away from my workstation, the S7 becomes my laptop, my sketchpad of ideas. The Office 365 works great on it, too.
The screen, though not Amoled; is still super bright and clear. The 120hz refresh rate makes screen lag a thing of the past.
The cool feature of the S7 is the S-pen. It is a great help for me, using it to scroll pages up and down, especially when the scrolling seems endless. When I want to put the S-Pen down for a while, I just put n the top edge of the S7. You've guessed it. It fastens on by magnet.
You can do most anything with it that others can do and even more. Not only can you write and draw with the pen, you can also perform Air actions, such as remotely taking a photo! However, you'll need to pair and charge the S Pen before you can use it to its full potential. Don't worry, it's simple, and the S Pen snaps to the back of the tablet for extra convenience.
The back cover has a similar kick-stand like the Mircosoft Surface but it does not seem sturdy enough. The Surface's kick stand is metal but the S7 feels like its made of hard cardboard. Maybe it is.
The back cover and the keyboard cover fastens on to the S7 by magnets.
I have not tried the cameras out, yet. I don't see myself actually using them. There are 2 cameras on the back and 1 in front.
This is a quad-speaker set up by AKG. Sound quality is good and loud. You don't have to put the S7 to your ear to try to hear something. You may think it funny but I have seen some people do that. More common of course is putting their smartphone speaker near their ears. Looks funny when they walk around doing that, probably to get better reception (signal).
The keyboard cover snaps on to the bottom of the S7 by of course, magnets. There are contact pins in the centre that would connect to the S7. This keyboard tends to shift quite easily and thus disconnect the keyboard pins from the S7. This can be quite annoying because then the keyboard will not work. So, if you are typing something urgent or an idea flashed across your mind that you want to get it jotted down before you forget it…ggrrr!
My pet peeve has to be trying to open the keyboard cover when it is close. It closes flush with the S7. For someone who has short fingernails like me; it can be fiddly. The cover closes with magnets…why of course. It tends to slide slightly, so…. A little tab that sticks, or even a red-label Levi's tab cloth tab would be great, too. No… it's got to be a "Samsung" tab unless Samsung work's with Levi's to come out with a jeans version keyboard.
Super slim, with its Space Shuttle riding on its back. The cockpit is on the right. Notice the slight hump? (Space Shuttle is the S-Pen. The cockpit is the camera bump).
In this essay, I tried to stay away from the specifications (as usual) as I believe, only a very small percentage of users are specs savvy and may go googoo gaga over them. The larger percentage of people are just interested in how it is going to make their everyday lives somewhat easier. They can connect to their family and friends on social media, leatherpotato, send and receive emails, take pictures of good quality, watch netflix, youtube, etc. Office 365 or similar applications work well on it. You can multitask by having three apps up on the screen at the same time.
Who should get this? Just about anyone – young and older. Price is now half of what I paid for 2 months ago. For those who are not too tech savvy; this is a great tool. Just turn on and dive into whatever you like.
Battery life is pretty good so you don't have to worry about running out of juice too quickly. But you will run out of juice, so you will still have to charge it when the battery is low. Average use should see you through two days use.
Or you can wait for the S8 launch, but it's not going to be cheap.
'til then, the Enterprise continues to journey and explore new frontiers where no man has been, and "Beam me up, Scotty" is closer than we think.
NOTES
Yes, it should be "alternative screen", obvious, isn't it? But I try to do anything but the obvious.
All credit goes to Star Trek for great movie and tv entertainment.