One August morning – An incident at the Emergency Room in a private hospital at 3.00am: "He is having severe pains. You can see he is in excruciating agony. Please help attend to him", pleaded his wife and his cousin who brought Edward there.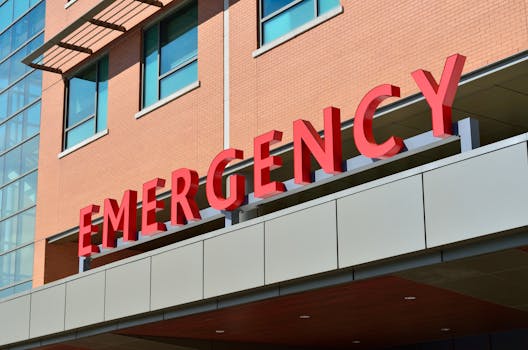 "He had a procedure earlier on, last morning at Government Hospital A, having had a sten inserted in his bile duct. The understanding was that he was having a procedure to remove stones from his gall bladder and that he was to be warded for a night for observation after the procedure. But he was discharged from the hospital immediately after the procedure and asked to go home. Then, this evening, after his dinner; he began having these pains and it has been getting alarmingly worse since then, that he cannot even sleep. The medicine given by Government Hospital A has not been able to reduce the pain at all", they explained to the medical staff at the Emergency Room of the Private Hospital.
"You will have to pay a deposit of RM20,000 cash now, before we can attend to him", said one of the medical staff.
Edward's wife and cousin were shocked with disbelief!
Edward's wife asked, "Where are we to get RM20,000 cash at 3.00am in the morning? He was warded here last week based on our family doctor's (general practitioner) advice in his initial findings of jaundice. Why are you not accepting him now?"
The medical staff were adamant about having that large sum of money paid as deposit first before they made any attempt to attend to Edward's suffering.
With no other options available at that private hospital, Edward's wife and cousin had to then drive him to Government Hospital A, which was about 45 minutes away.
Let us take some time to soak in what just went on at the private hospital…
Private hospitals like this one, are very expensive. They charge for everything, just short of charging for the bill they present their charges on. Nothing is free.
Then, you have to sign a disclaimer, absolving them of any responsibility in a procedure – if it goes well, they take the credit. But if a problem arises from the procedure, you have agreed that the risk is solely on you. It is assumed, too; that the medical staff have Professional Indemnity Insurance to protect them against any legal action that might be taken against them due to a malfunction in the course of their work.
So, this basically means the only real skills they have are in operating a few machines. That is what you pay for. This means that the hospital is just a business vehicle. Unlike most other businesses, this one is mostly risk-free to the business operators.
To re-cap:
You get admitted in hospital. You sign a disclaimer form that the hospital is not in any way responsible for what might go wrong. If everything goes well, the hospital gets the praise. If it doesn't; "they tried their best".
One fundamental aspect that is missing from this whole idea of being treated at many of these private hospitals is genuine care. And for good measure, include compassion; for the patient without any "$" sign attached to it.
What if the authorities can compel private hospitals to disclose regular reports on their costs, their success and unsuccessful rates for all patients they admit into their hospital; this list being updated regularly for the public to view? This could help improve the success rate of each hospital dramatically. Are hospitals willing to take up this challenge?
Undoubtedly, there are many (though the number may be very small when compared with the total medical professionals in the country) specialists, doctors, nurses and other medical personnel across the medical spectrum; who for whatever reason it may be – religious upbringing, understanding the suffering a "would be" patient and family are going through; the financial hardships that people will have to face; compassion and dedication in what they believe in; who compensate their patients and people they administer their services to with large financial fee discounts and their personal time. RESPECT! They must not go unnoticed.
While the "you will have to pay a deposit of RM20,000 cash now" type of hospitals may not go away anytime soon, let us hope that private hospitals will ultimately incorporate and underscore care and compassion as the reason they exist. Or should it only be share price?
In remembrance of ALL those who were turned away…